All of our dog leashes are handmade in the USA from rock climbing rope. 4 and 6-foot urban handle leashes have an extra "handle" where the leash attaches to the collar. This is great for when you need to quickly bring your dog close during a walk and then resume back to roaming.

• Durable trigger hardware
• Extra traffic handle close to the dog for extra control
• Convenient bottle opener
• Reinforced stitching on all stress points
Add on a comfy, removable neoprene grip for the ultimate in dog walking comfort!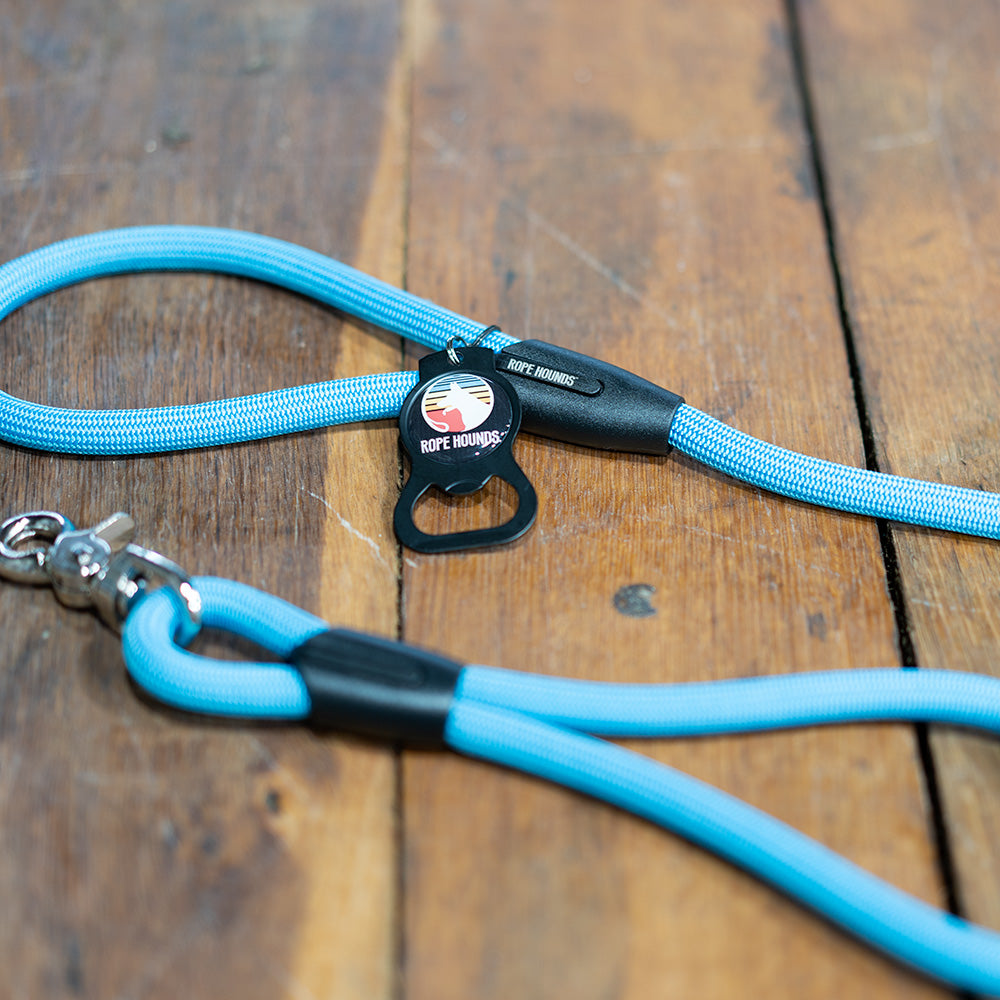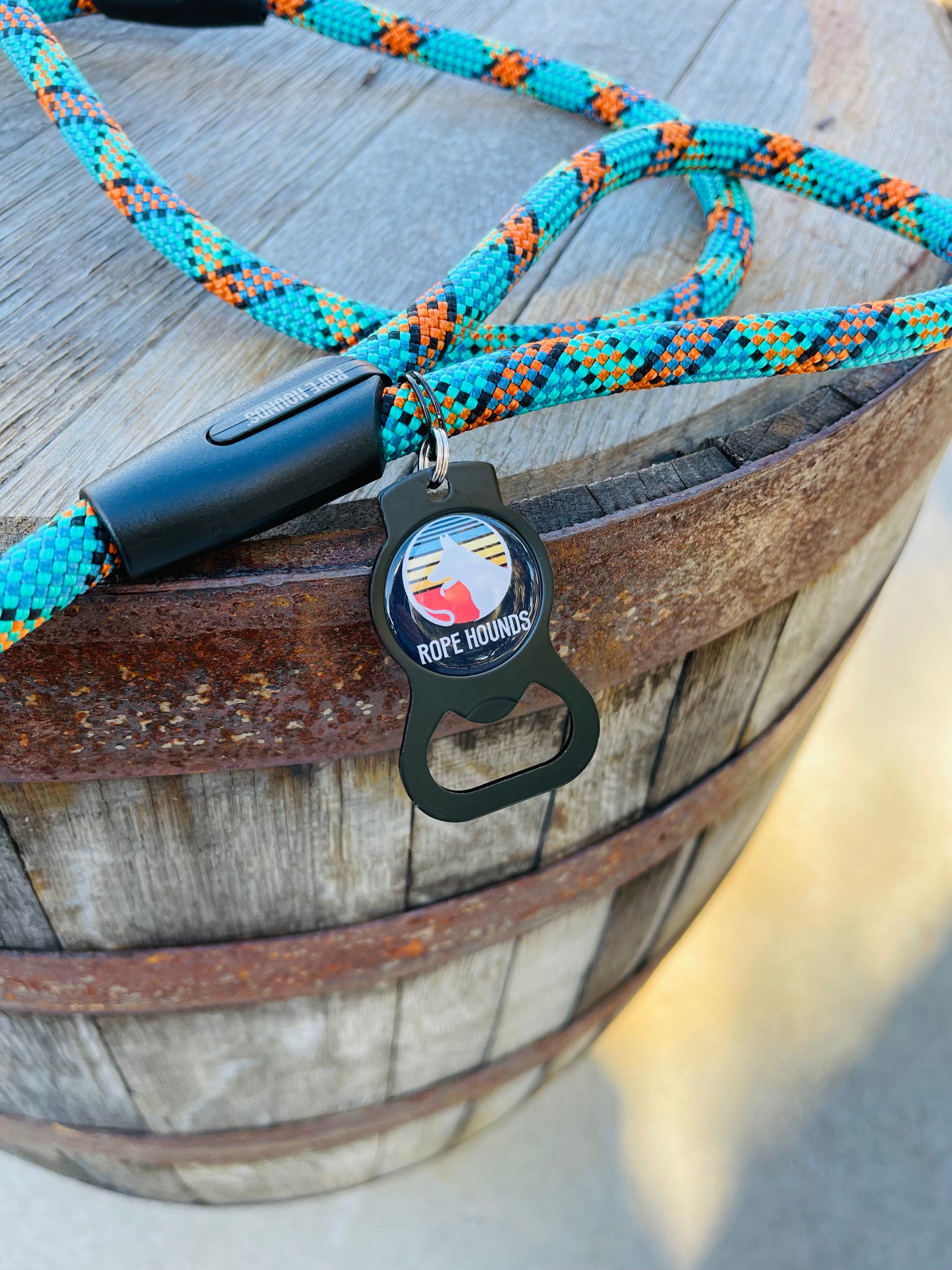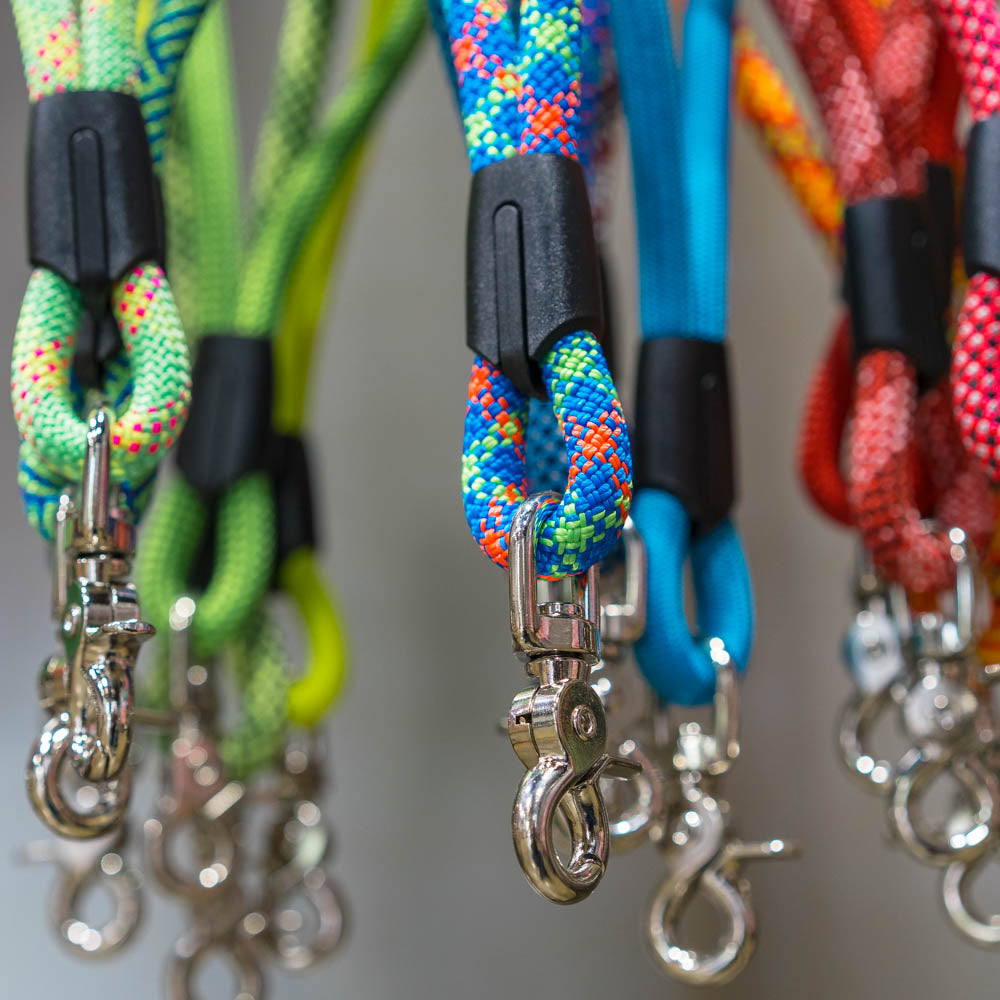 Swivel Quick Release Trigger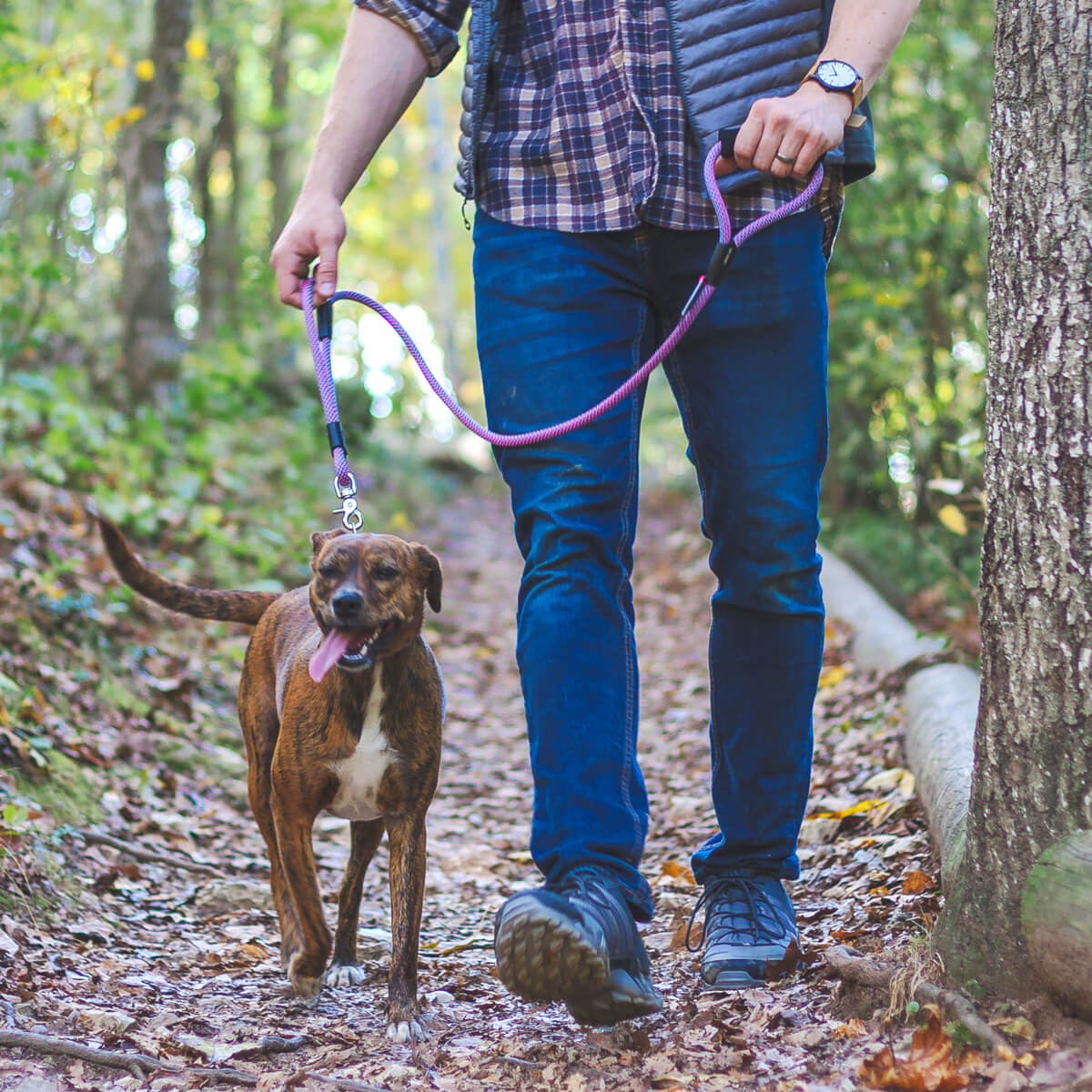 my dog chews through every leash- not this one!
sometimes my dog (very high energy german shepherd mix) thinks that the leash is a tug of war rope. After he damaged a biothane leash to a point where i wasn't comfortable using it anymore, i decided to try a climbing rope leash. he still occasionally bites it and tries to play with it, but you'd never know by the way it looks. the rope hasn't frayed at all and doesn't show any places where he's tried to chew it! the clasp that attaches to him is so secure i'm never afraid of him getting off leash, which is really important for me in a big city with a lot of cars around.
Not only is the leash great, but the customer service as well. I'm really picky and wanted a specific color that was sold out online. I emailed about a potential restock and and received such a quick response! They were never going to get the color back in stock, but happened to have one in the physical store and offered to send it to me in place of the leash I ordered online. They were so nice and helpful. I couldn't recommend this leash enough and will definitely be purchasing more from ropehounds!
Great Leash
Love the leash its perfect for the Great Dane and Lab
Perfect leash for Chowchow
Love the quality of this leash and the ability to react quickly with the second handle. I don't think it will ever wear out. So I just buy more colors.
Great Leash!
Really appreciate the extra handle on this leash, perfect for keeping my dog a bit closer to me on crowded sidewalks, etc. Very stylish as well!