About Rope Hounds Adventure Collars
Rope Hounds Collars are handmade in the USA using the outer sheath of rock climbing rope. By using the outer shell only, our collars can lay flat and comfortable against your dog's neck. Adjustable and strong, yet still lightweight, these collars are made to adventure. Mix and match with a Rope Hounds leash to get the perfect climbing-inspired set!

• Easy-to-use, quick-release buckle
• Choice between a lightweight clasp made of durable aluminum and plastic, or an all-metal clasp! (Small collars only are available in the lightweight clasp. The metal clasp is too heavy for most small dogs)
• Durable D-rings
• Reinforced stitching on all stress points
• Handmade in the USA
• 1" wide band


* Please use the size guide above to ensure a perfect fit! When measuring, please make sure you leave room for two fingers to slide under the collar for maximum comfort.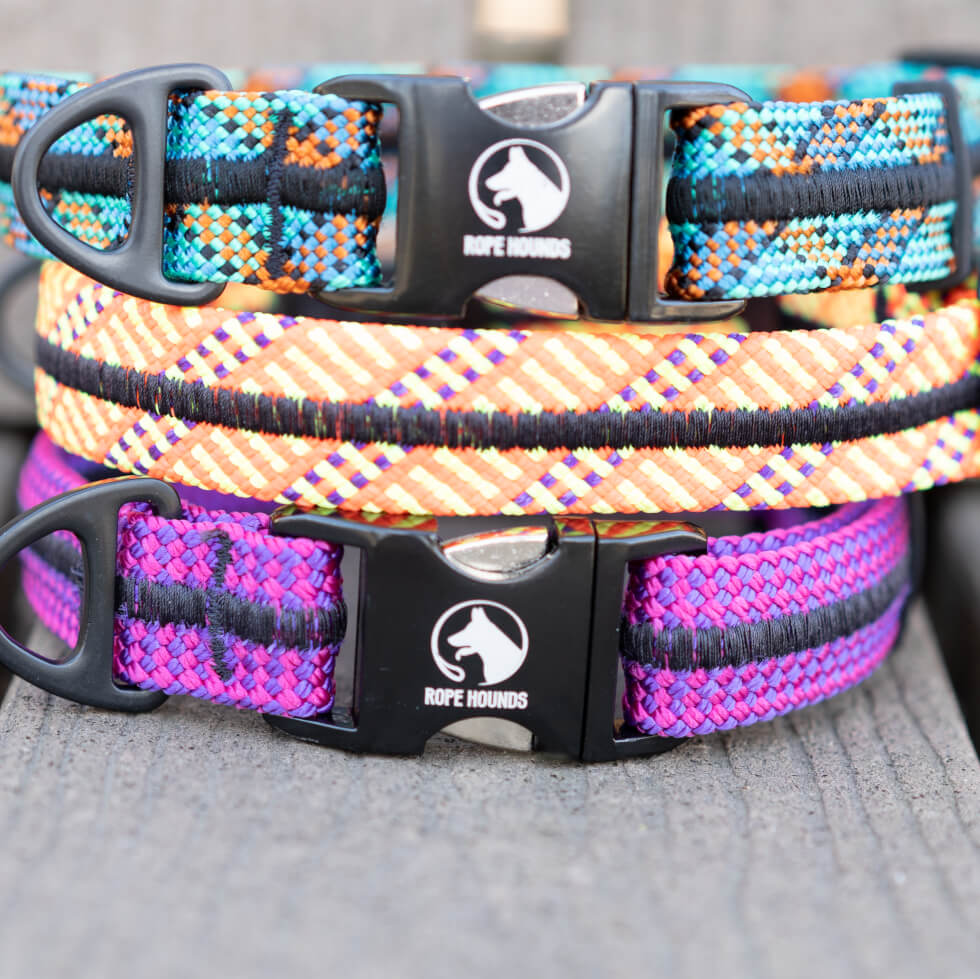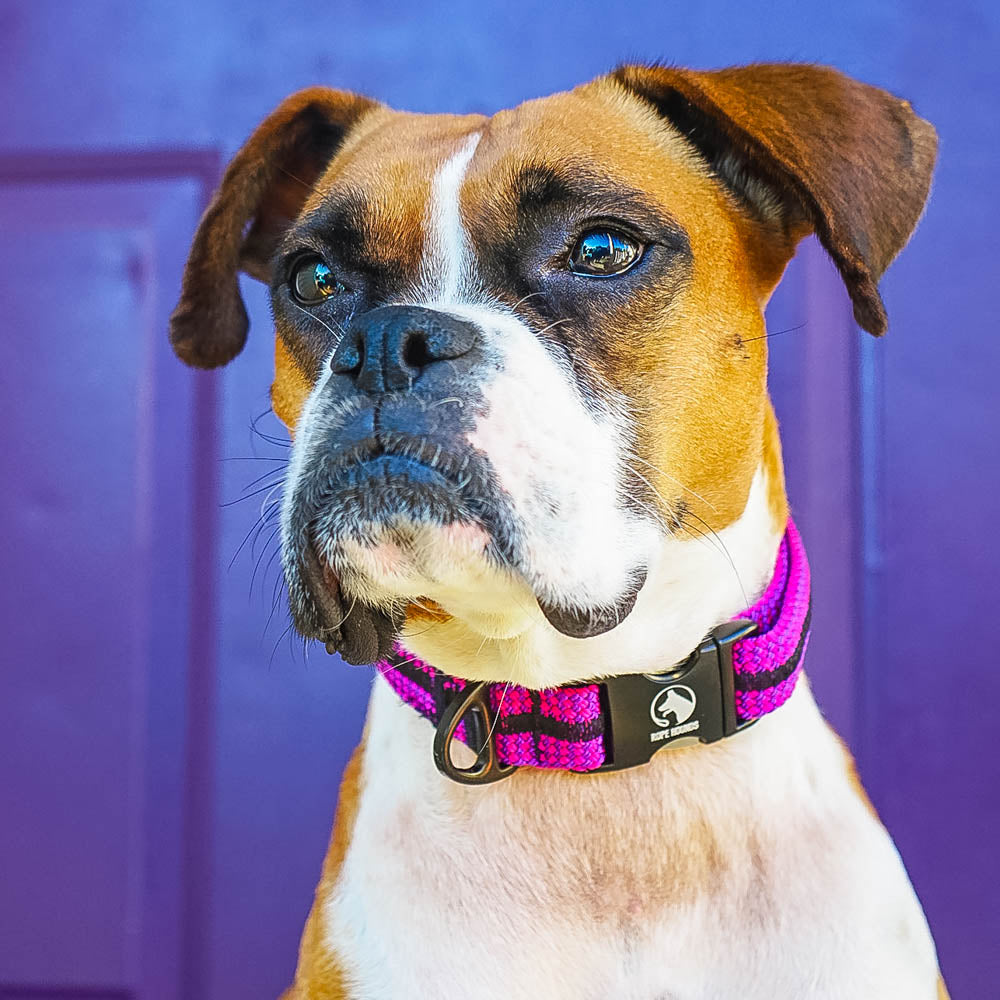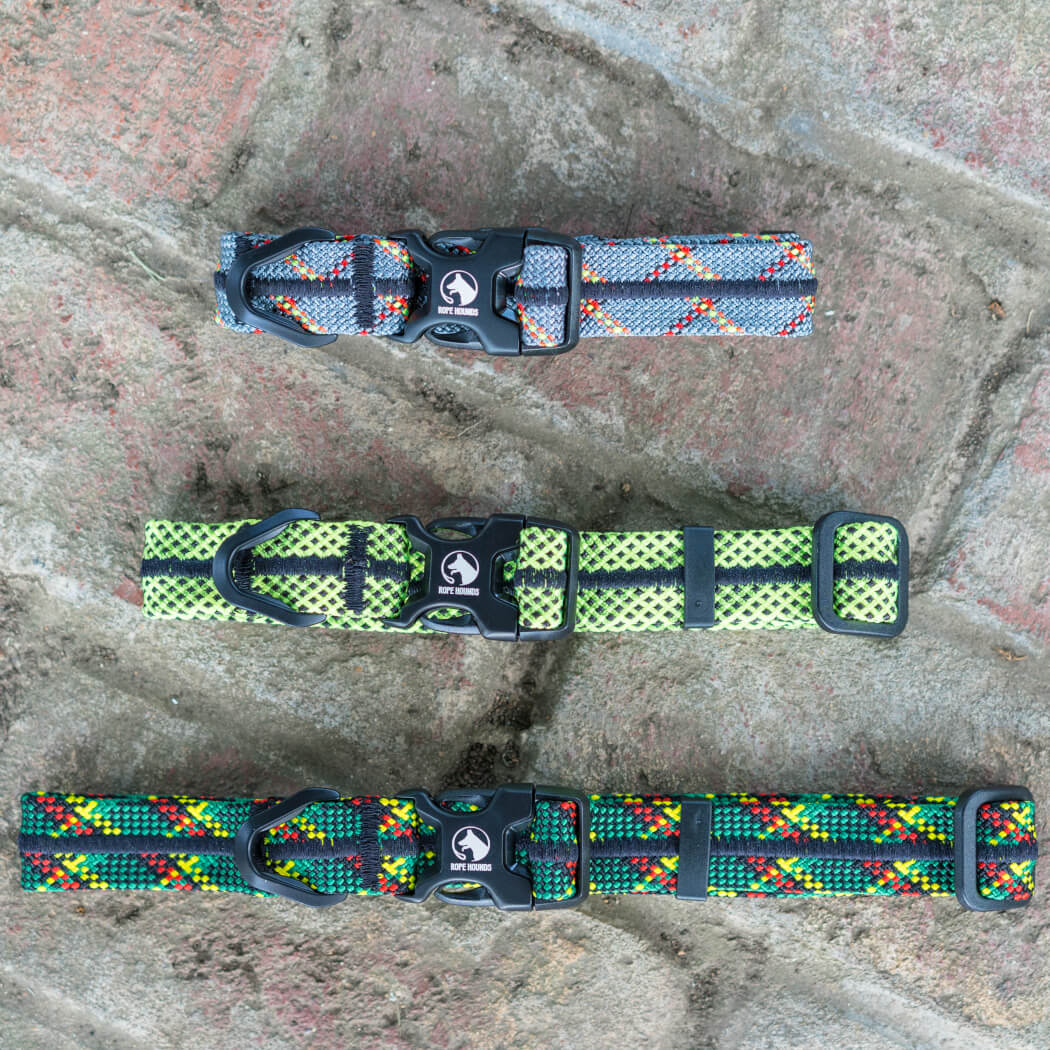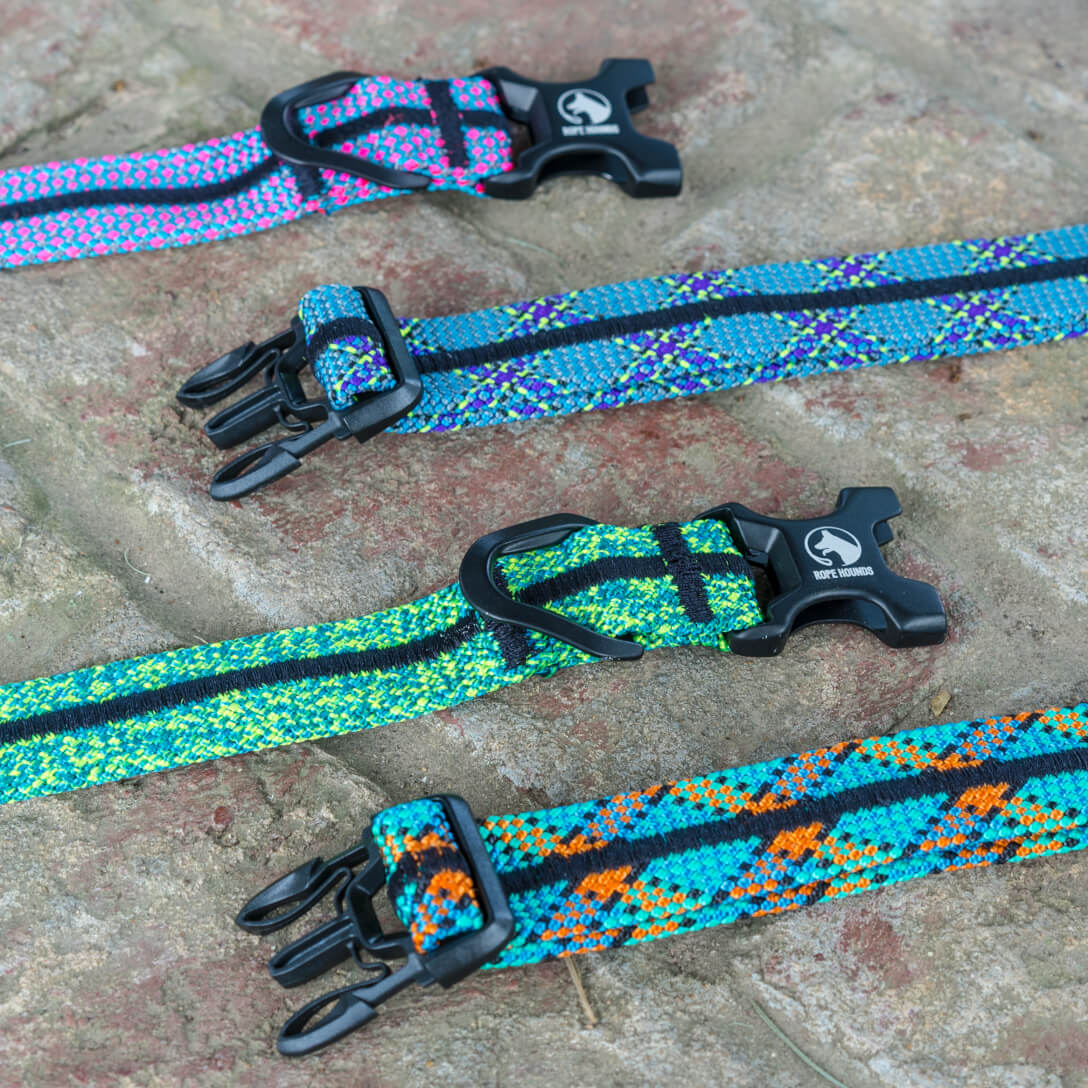 Adventure Dog Collar - Blues
Beautiful Quality Item
Got the Collar and matching Leash as well. So very happy with the collar and how it is bright, well made and easily washed. Perfect for our dog Leon's long neck! We recently swtiched from Fi to Whistle and this new collar from Rope Hound + the green Whistle makes for a VERY flossy pup.
Adventure Dog Color
So happy our friend told us about Rope Hounds … high quality, great looking product made right here in Arkansas … can't wait to visit the Rope Hounds Tap Room next time we're in NWA!
Perfect Fit
Love this collar for my pup! She has a short, but chunky neck, and this was the perfect fit!