Our dog collar trail bells are designed to give you peace of mind on the trail. Simply slide the loop through your dog's Rope Hounds collar, and when your companion explores the world, you will hear them jingling along the trail. 
Want a Different Color? Just put the color you want in the NOTES section at Checkout!
• Lightweight
• Fits on all Rope Hounds collars
• Mix and Match with your current collar
• Fits over collars up to 1.5" wide
• Made out of durable climbing rope
• Engraved silver cowbell
• Handmade in the USA
• 4.5" in total length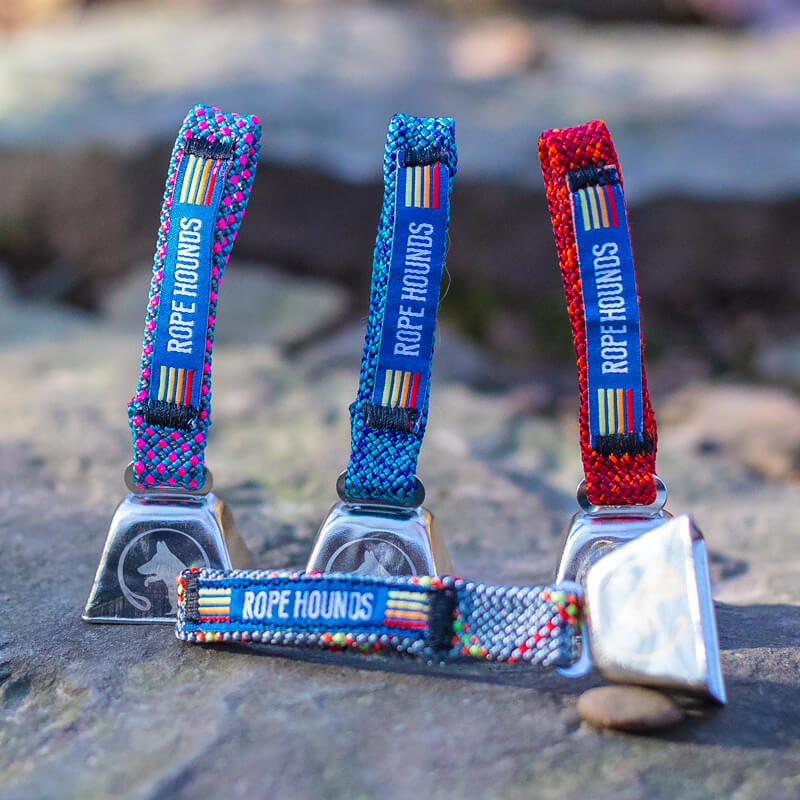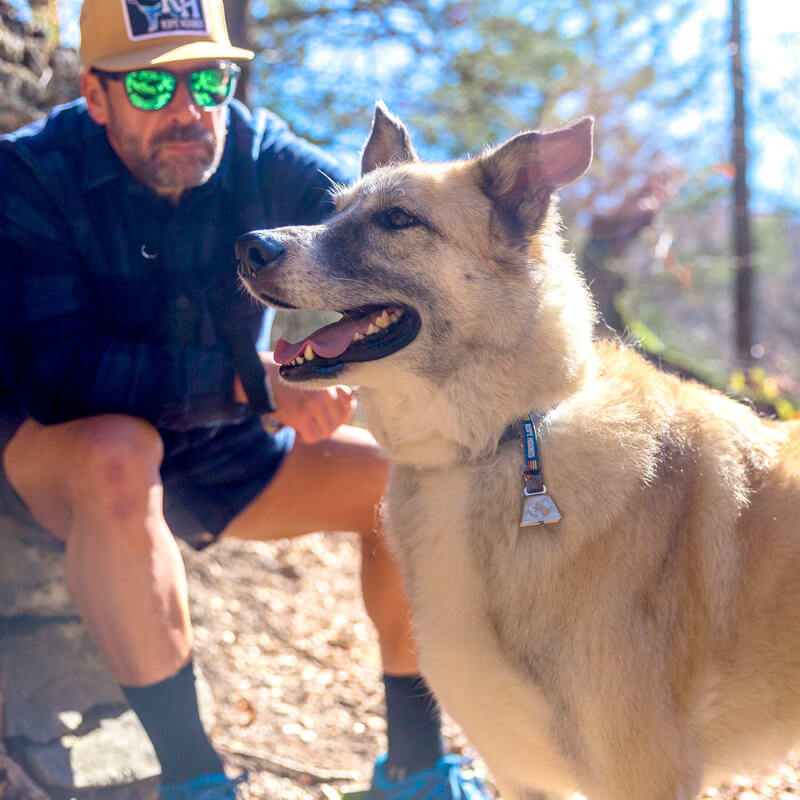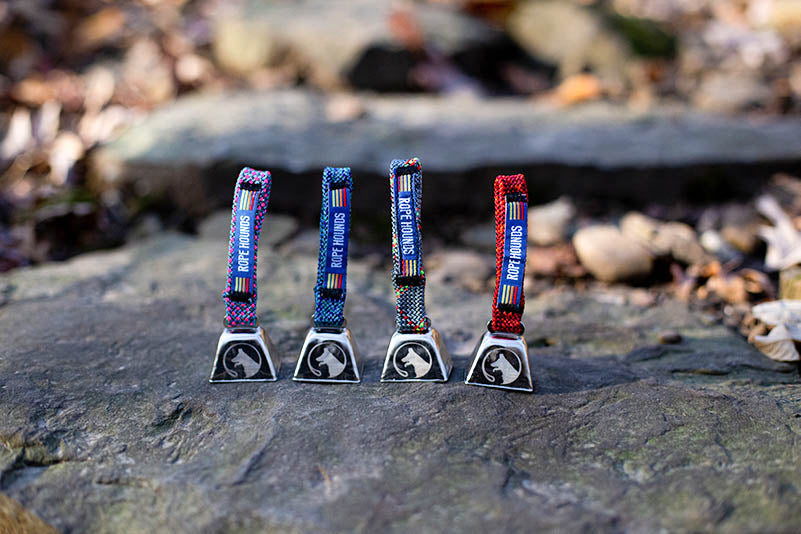 Handmade
With Adventure in Mind!
Because life is more fun when you can explore with gear you can trust.
Love my bell
No velcro to wear out
Love the color
Game changer!
I'm so glad I got this trail bell for my sometimes-too-adventurous dog. It saves me from having to call him over and over only to find he's *just* out of sight. Being able to hear where he is has been a total game changer! The tone is perfect—we joke that we have a baby cow! 😆
Great bell
Wish we had choices of colors, but the bell is great for hearing the dogs and warning other animals of our approach.
Nice bell for AirScent dogs
Clear sound, But need a bigger bell for my Malinois.
Great bell & fast shipping!
I ordered this bell after ours from another brand was lost at a SUPER FUN off leash beach (Velcro came undone)…we use a bell to keep an eye on our 1.5 yr old pup when we go to off leash parks because we're still working on his recall. This bell came super fast to Seattle and we're able to give another one to our friend's dog to use when they travel up to their lake house! It noise level is loud enough to hear but not ear piercing and also lightweight enough for even small pup (20lbs+) Safety & peace of mind achieve :)