All of our dog leashes are handmade in the USA from rock climbing rope. Our 2′ splitter is best for dogs of all sizes. It can be attached to any of our dog leashes but works particularly great with our 2′ traffic lead options. Can be used with two dogs of the same size or two completely different-sized dogs.

• Durable trigger hardware
• Splits one leash into two
• Reinforced stitching on all stress points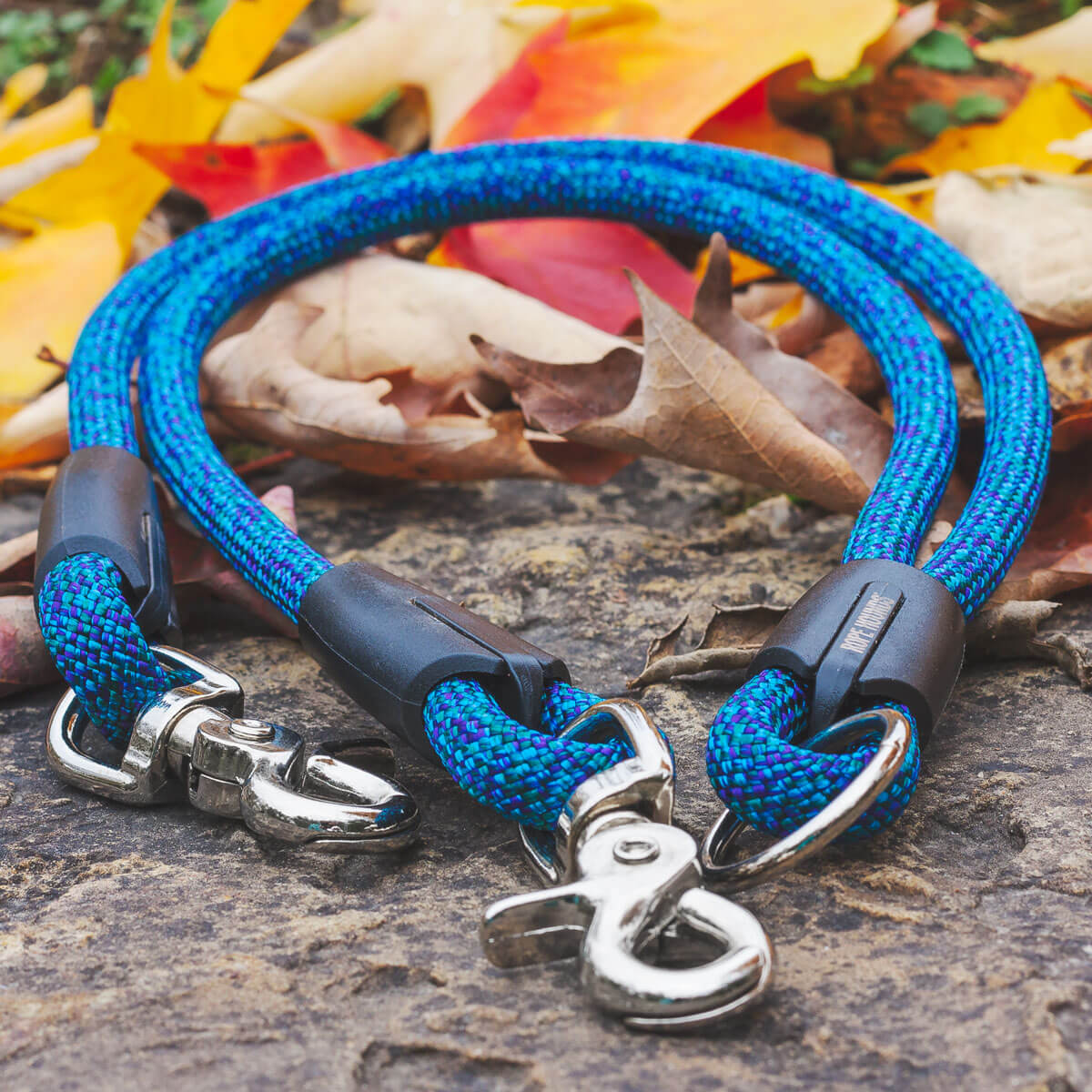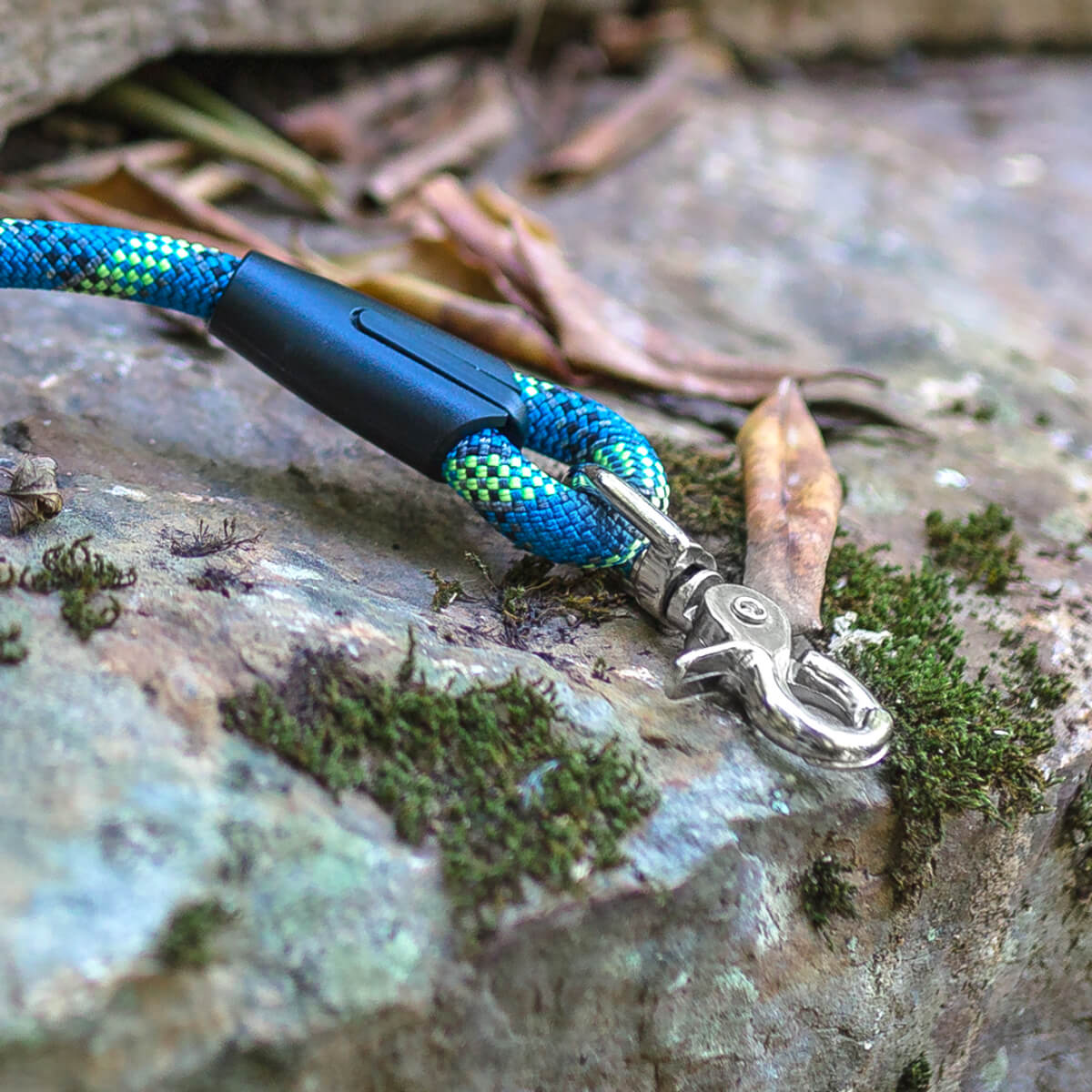 Swivel, Quick Release Clasp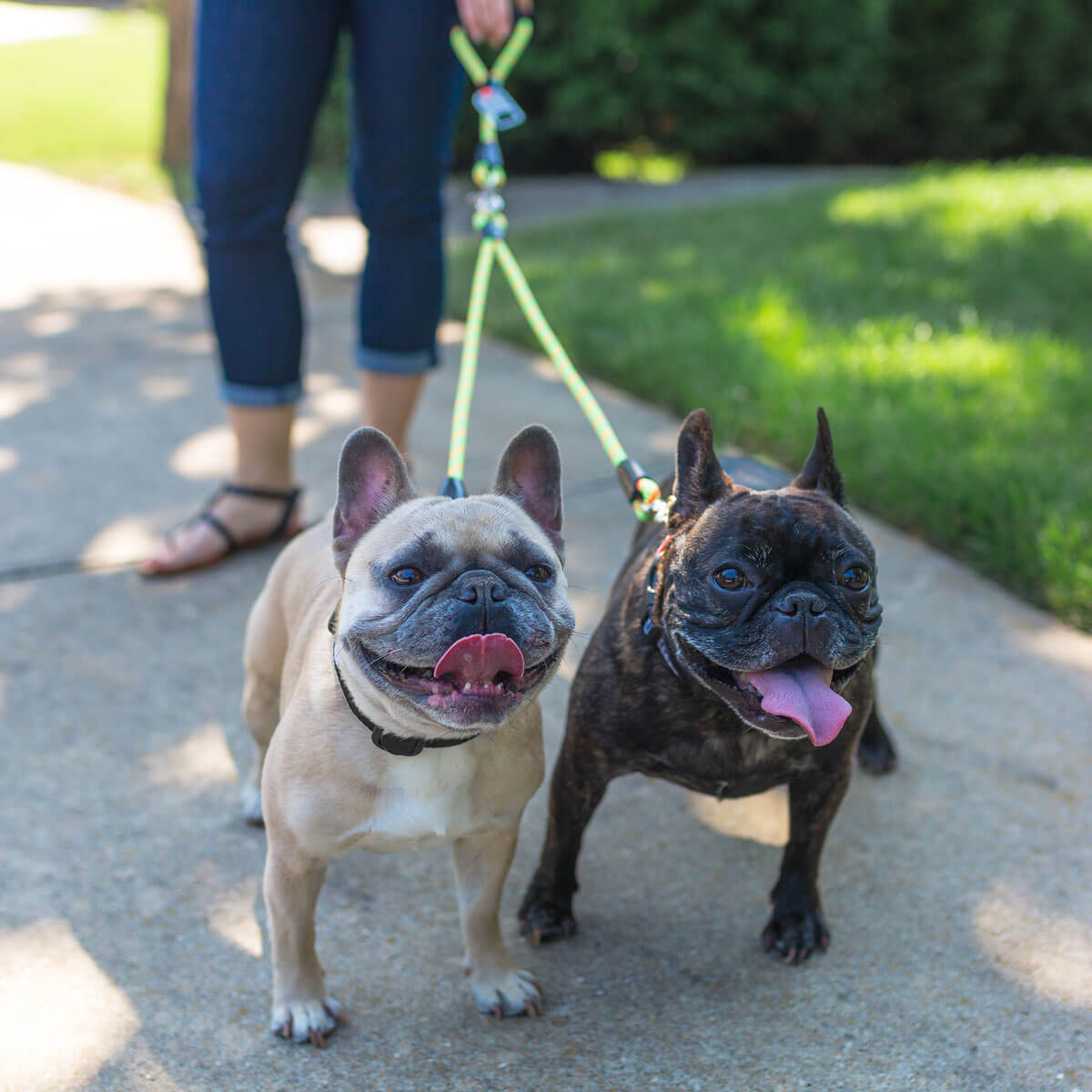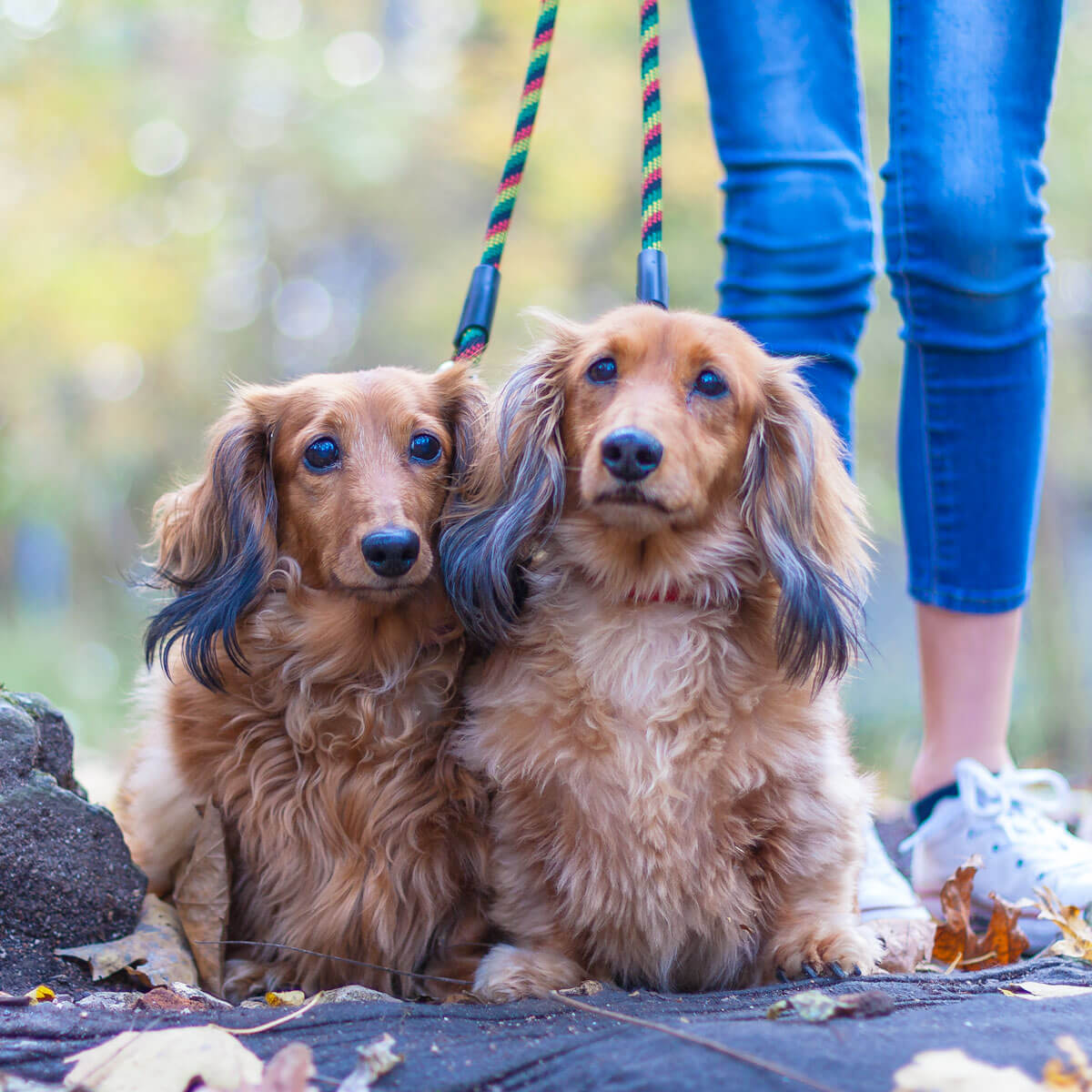 Splitter Leash
Great quality item, will work nicely for walking our two dogs!
Dog leash splitter
Little did I know that the splitter is really a fantastic training tool to keep your pups trained to stay close and not pull when one is doing its business.
Dual split leash
I have 2 goldens and this leash is outstanding! Highly recommended!
Love this!
It works so well with my two 80+ lb boxers.
Love this leash!
I recently got a second Portuguese, water dog, walking them with separate leashes, was becoming a nightmare! This is made our lives so much easier. Love it!