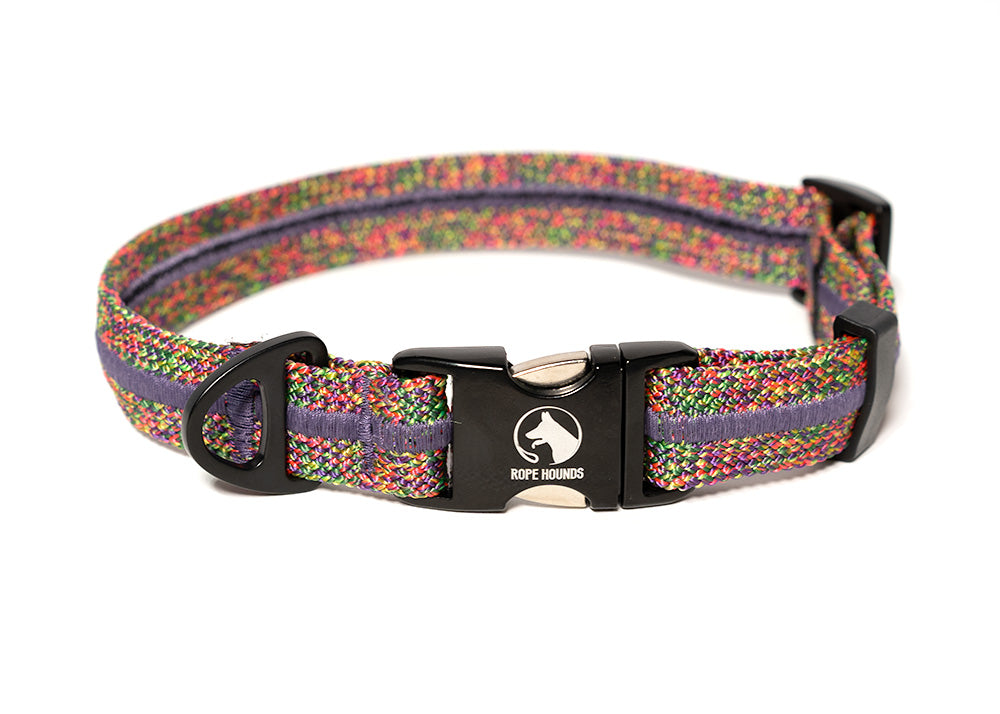 New Fall Release - get ready for sweater weather!
Hidden Gem is a jewel-toned collar with greens, purples, pinks, and gold and is sewn with purple thread!
Rope Hounds Collars are handmade in the USA using the outer sheath of rock climbing rope. By using the outer shell only, our collars can lay flat and comfortable against your dog's neck. Adjustable and strong, these collars are made to adventure. Mix and match with a Rope Hounds leash to get the perfect climbing-inspired set! 

• Metal D-ring for a strong leash attachment point
• Lightweight and adjustable
• Reinforced stitching on all stress points
• Easy-to-use, quick-release buckle
• Handmade in the USA
• 1" wide band


* Please use the size guide above to ensure a perfect fit! When measuring, please make sure you leave room for two fingers to slide under the collar for maximum comfort.